Classes are starting again from 20th May 2021

To ensure we're Covid-19 safe, you may find some changes to our classes and workshop to ensure the safety of our staff and customers. Currently we are holding classes and workshops in the workroom above the shop in The Arcade at 12 High Street, Eccleshall.
We have completely reorganised the workroom in line with Covid-19 guidance; worktables are separated and placed facing the walls to allow suitable distancing, and all surfaces are cleaned and sanitised between sessions. The number of students accepted onto any workshop has also been reduced to maintain distancing.
Sewing machines and cutting mats are provided and sanitized between uses. To minimise sharing, students are asked to bring all other equipment that they will need: scissors and rotary cutters, needles and pins, tape measures and rulers, etc.
Students are requested to sanitise their hands on entering the room, and frequently throughout the session, to wear face coverings and to maintain distancing.
Please bring food and drinks, or there are cafes and take-aways nearby where refreshments can be bought. You may also like to use the picnic tables in the garden or the seating available in The Arcade.
We hope that these arrangements enable you to feel comfortable attending classes and workshops at The Corner Patch. New dates are being added as quickly as possible, so do check back occasionally for current information.
If you would like to do a workshop that is not listed, please contact us to see if something can be arranged.
View all our courses & workshops and book online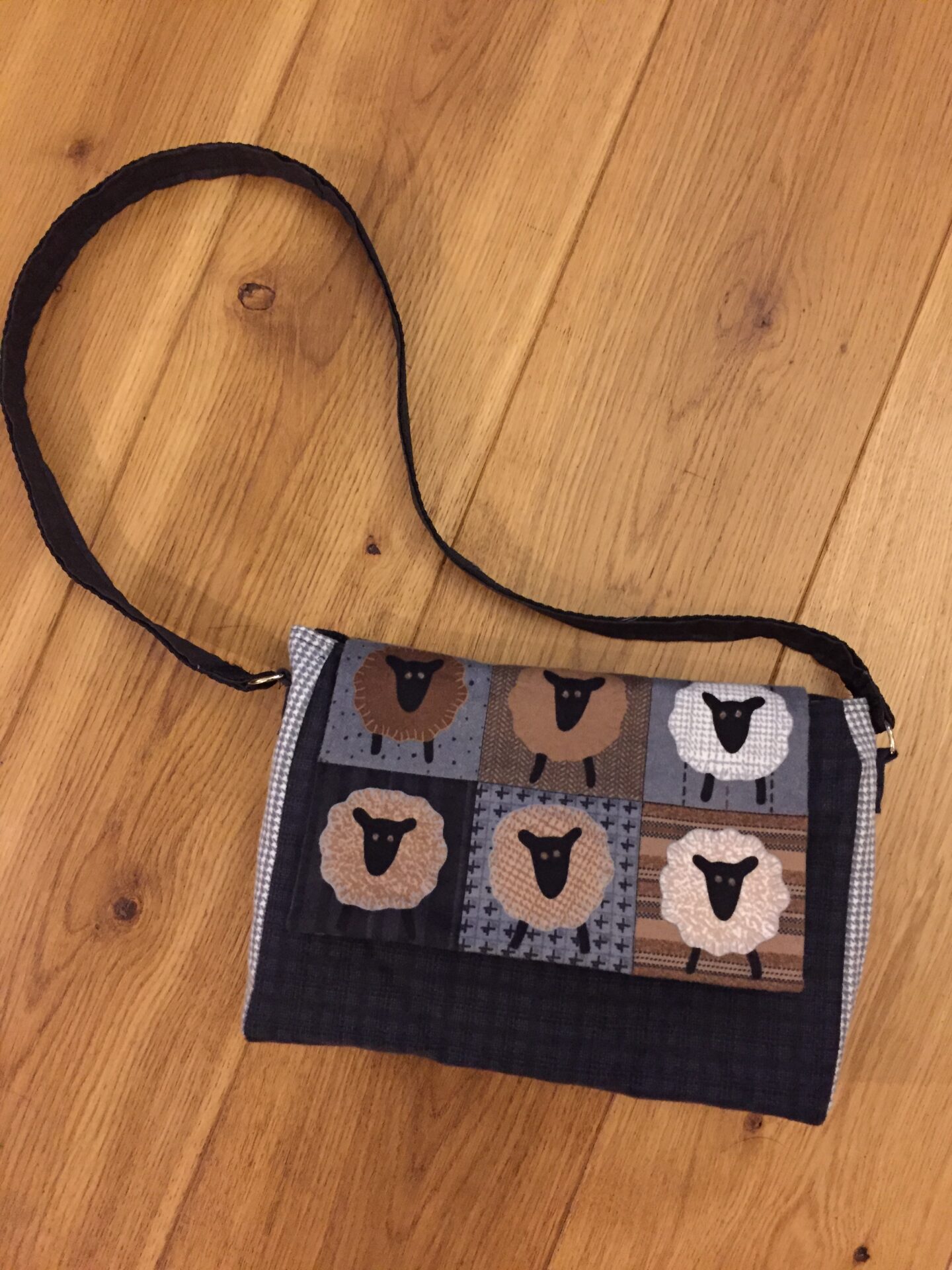 Quick Sew Sessions
On Thursdays during the school summer holidays, Quick Sew sessions will be held between 10am – 12.30. These are suitable for both children and adults as an introduction to sewing. Students will make a small item each week – to include a tote bag, bunting, pencil case / make up bag, pincushion.
An ideal activity for family members to share together.
View Dates & Book
Block of the Month 2021 £35
The Block of the Month 2021 is aimed at both complete beginners and those with more experience. Sessions will take place on Saturdays from 10am – 2pm and will begin as soon as possible.
Under the guidance of tutor, Jane Alcock, and over 12 monthly sessions, you will learn how to prepare and cut your fabric and then piecing to form blocks. Starting with a simple Nine-Patch block, as the months progress your blocks will become increasingly complicated.
Once all blocks have been made, you will learn to sash and border, sandwich with wadding and quilt and finally to bind and finish. This is the perfect introduction to patchwork and quilting and also suitable as a refresher, or to extend your skills.
View Dates & Book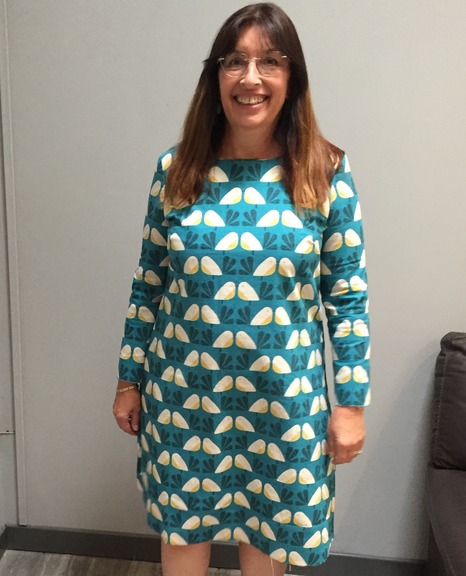 Dressmaking for Beginners and Improvers
Limited to just 4 students so you will receive plenty of individual attention. Ideal for complete beginners to make a simple garment, or for those who have already attended a workshop and now want to move on – perhaps working with stretch fabrics, including zips or buttonholes, or even tackling trousers!
There will be new fabrics for sale in the shop that you may like to use, or you can bring your own.
If you are interested in this workshop then please contact Janet at the shop to discuss options and arrange to have measurements taken so a pattern can be adapted for you.
View Dates & Book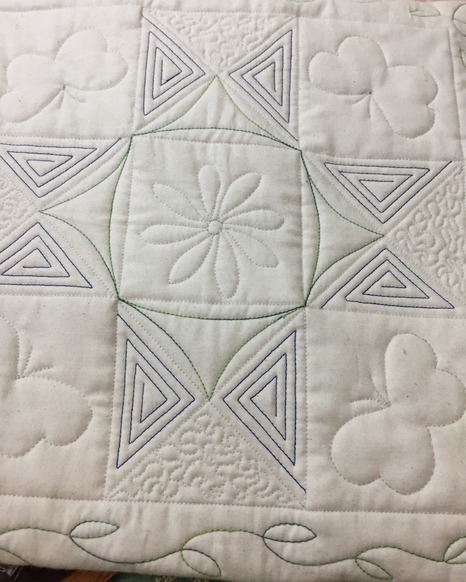 Machine Quilting
An opportunity to spend the whole day working under the guidance of Jane Alcock to master the art of Machine Quilting.
Learn the basics of machine quilting using the walking foot and free-motion foot. Learn stitch-in-the-ditch, outline quilting and simple designs as well as how to design a border that fits.
View Dates & Book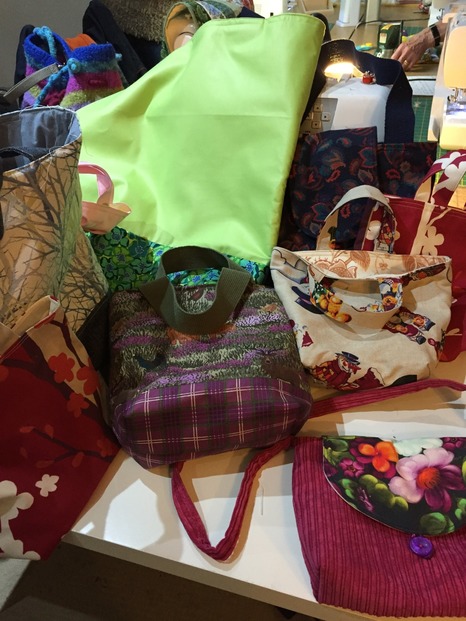 Bag Making Workshop
An opportunity to work with Anne to make a bag of your choice of colour, size and style. This workshop is suitable for all abilities as the bag can be made simple or more complex to suit your skills.
If you have booked onto one of these bag making workshops and have not yet received detailed information, please contact the shop. Anne encourages participants to contact her prior to the workshop to discuss what they might wish to make.
View Dates & Book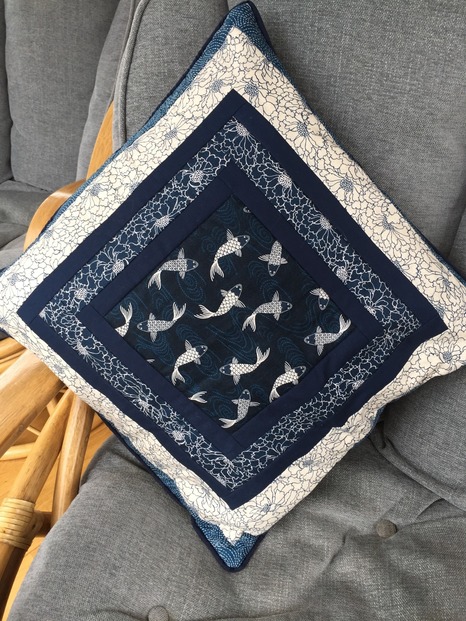 Zips & Piping Workshops
If you are scared by the thought of inserting a zip, then this is for you. You will practise with different varieties of zips and find that they are easy when you know how! We will also make our own piping and use piping cord to get a professional piped finish, ideal for cushions or upholstery as well as useful in dressmaking. If you wish you can make a zipped and piped cushion cover to showcase your new skills.
Bring your own fabric or purchase from our extensive range of fabrics on sale in the shop. Feather cushion pads will also be available to buy.
View Dates & Book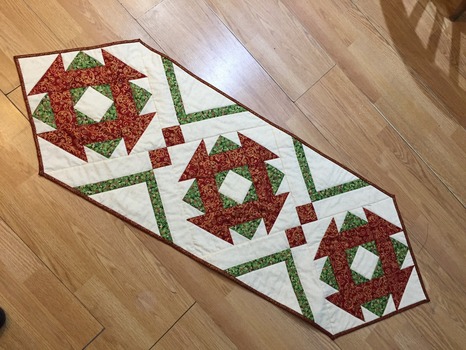 Christmas Runner
Jane Alcock returns to The Corner Patch to guide you through making a Christmas Runner.
There are two opportunities to book onto this workshop as it is bound to be very popular.
The runner will be the centrepiece of your Christmas table, or make it in other fabrics for everyday use.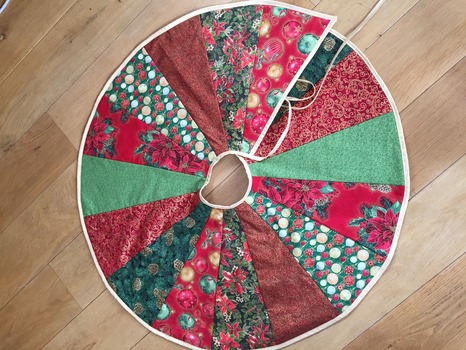 Christmas Club
A series of whole-day workshops to help you to get ready for the big day – and hopefully to avoid some of the last-minute panic!
Over the weeks you can choose to make from the following: Christmas Tree Napkins, appliqued fabric gift bags or Santa sacks (I am keen on these as I am trying to reduce my own use of Christmas wrapping paper, which is so often not able to be recycled), a Tree Skirt, Wall Hanging, Advent Calendar or Stockings.
When you book a date please let me know what you wish to make.