Hello again
The August newsletter is early because I wanted to let you know about the exciting events happening from 4th to 7th August – the launch of the 2021 Christmas fabrics and the summer SALE.
At last, the Christmas fabrics started to arrive in early July, so we can launch them all in early August – still plenty of time for you to get sewing. If you need ideas or help with your Christmas makes, why not book onto one of the Christmas Club Workshops; these will be starting very soon.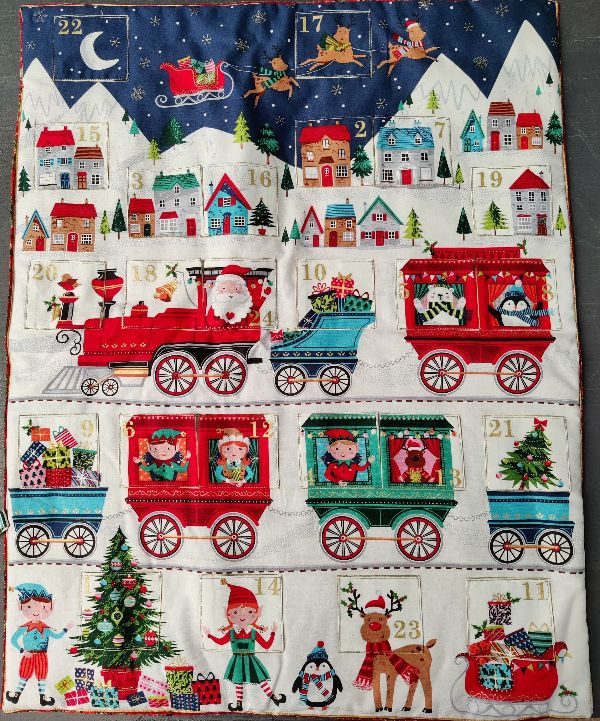 The arrival of the fabric meant I was busy making up some of the Advent Calendars and Stocking panels, and of course I had to use some of the lovely double border fabric from Makower to make a little dress. And with more new Christmas fabrics still being delivered, I haven't finished yet!
The dress is not for me this time – I think this is another sample that's going to find its way to Erin, who is nearly four, and who will look so cute in this dress on Christmas Day. I used a free pattern I found on the internet from Life Sew Savory, and the dress (below) took 1.5 metres. If you sew for children do look at this site as I've found a few useful patterns here. I do like the fact that her patterns are free, even if you do have to spend some time sticking all the A4 pages together!